Business in numbers
Crafting metrics from whatever it is.
WHAT WE DO
Shed light upon
undiscovered
areas
Polygram helps shed light upon undiscovered areas of your business when traditional solutions have reached the limits. Our goal is to allow you to get metrics from unconventional sources and turn them into actionable insights.
Are spreadsheets no longer enough?
When business grows beyond its own limits, it requires new perspectives like flexible data import, automation, historical data comparison, better interactions and collaboration.
Large set of data also demands a better approach for a much more accurate and fast report.
Polygram includes a wide range of modules that allows you to acquire, process and visualize data in a multi-workspace environment.
Build your catalog up from many data sources as fundamentals for interactive reports.
Keep track of your revenue by gathering sell-out sales and stock data from retail partners.
Conduct comprehensive market price and brand analysis to better understand competitors.
Online presence monitoring to see how your business is engaged with online media.
Geospatial analytics tool to plot your location based data on a geographical map.
Visual planning for events, promotions, campaigns and any time sensitive materials.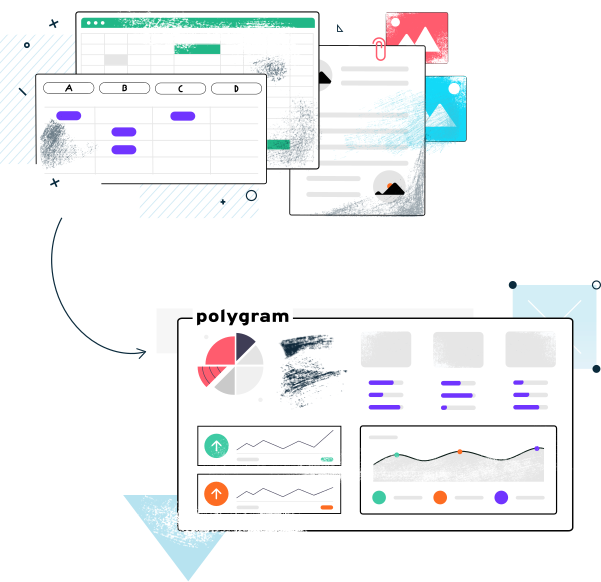 SUPPORT
Elastic data import
Polygram makes external source import easy for many standard file formats. To build your catalog up, you can both automatically or manual populate the database.
Understanding the data
Explore
Whether you're a business owner, market analyzer, researcher, or data enthusiast, Polygram offers you powerful charts right at your fingertips.
You can easily drill down and analyze data in granular detail from any angle. For example, identify trends, track the performance, and displaying comparisons.
So why settle for static spreadsheets when you can bring your data to life?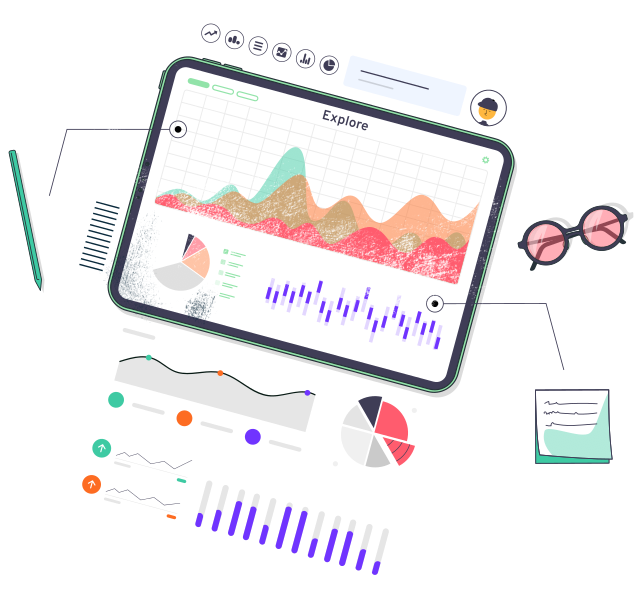 Wide range of applications
Industries
CONTACT US
Feel free to contact us
or just
say hi

!